Seven Things to Watch in Real Estate During a Pandemic
---
SEVEN THINGS I'M WATCHING DURING THE PANDEMIC
1) Listings:
We often think about listings increasing as a way to see the market changing, but right now many markets across the country are seeing fewer new listings. So at times change is best seen with less of something rather than more. It's not a surprise to see fewer new properties during a pandemic, right?
2) Pendings: (homes that got an offer accepted)
When the number of pending contracts declines it's likely a sign that buyers have begun to back off the market. Like many areas across the country, pendings are down 40% right now in the Rancho Penasquitos neighborhoods. There are simply fewer buyers willing to engage with the current market. Also, one of the things we want to watch is the gap between all listings and current pendings. If this gap widens it will soften prices and give buyers more power.
3) Sales volume:
When fewer sales start to happen, it's a sign the market has changed for some reason. We are at the beginning stages of seeing sales volume dip due to the pandemic. In other words, the second week of April clearly saw FAR fewer sales compared to last year at the same time. From here on out it's likely we're going to see bigger changes in sales volume since many homes beginning to close got into contract over the past month during the pandemic.
4) Canceled / Hold:
A market isn't just about what is listed, but what used to be listed. There have been 8 listings taken off the market in the 92129 area over the past four weeks. The removal of these listings has helped the market feel much more balanced than had these listings still been active. Key questions: How many of these listings will come back? When will they hit the market? Will there be enough pent-up demand to meet the supply?
5) Word on the street:
What are buyers, sellers, and real estate professionals saying? The stories of today become the stats of tomorrow, so paying attention to what people are saying is huge.
6) Other metrics:
There isn't one end-all metric to tell us everything we need to know about the market, so it's important to pay attention to lots of little things such as days on market, changes in financing, the average list price, the sales to original list price ratio, price reductions, the number of multiple offers, changes in various price ranges, concessions offered by sellers, etc… Let's remember the market isn't going to be the same for every property type or in every price range or neighborhood.
7) Prices:
In real estate we are so obsessed with prices, but that's really the last place to look to see the market. What I mean is change happens first in the areas above before showing up in sales stats a couple months down the road. In short, for now the slower pandemic trend hasn't infiltrated sales price figures as of yet in Rancho Penasqiotos. This doesn't mean the market is stable in every price range and location. All I'm saying is regional and county stats don't show price declines right now. Normally I pull monthly price data, but I've switched to weekly in order to see the trend sooner rather than later.
Bottom Line:
Real Estate is micro-focused by neighborhoods and varies greatly even in adjoining zip codes. Stay in touch with me for the best data and information on Rancho Penasquitos Real Estate.
Here are the March 2020 homes sold in 92129!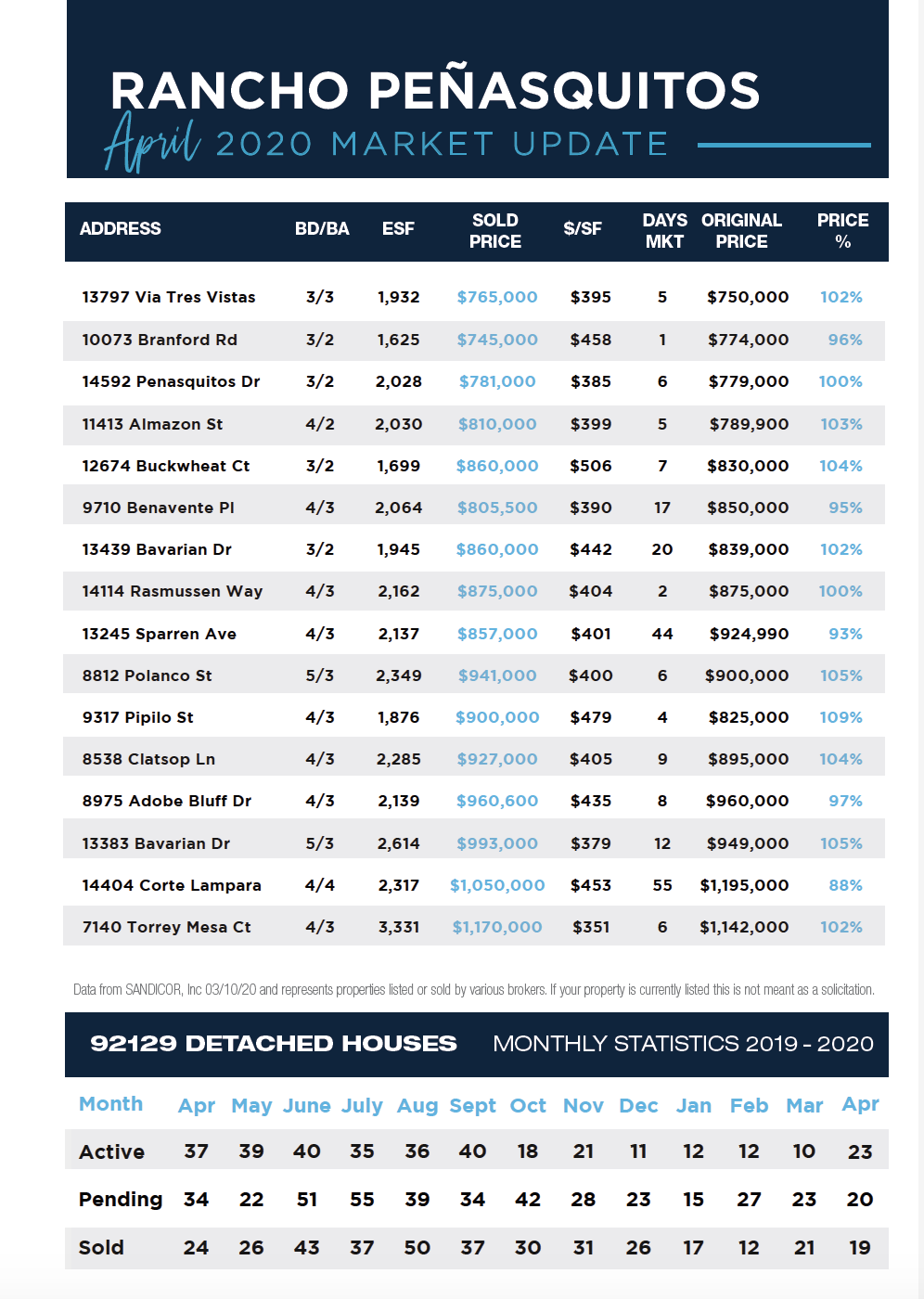 What in the world can I do for you today?

Doug Lechner
Keller Williams Realty
www.dougsdiggs.com
858-254-0437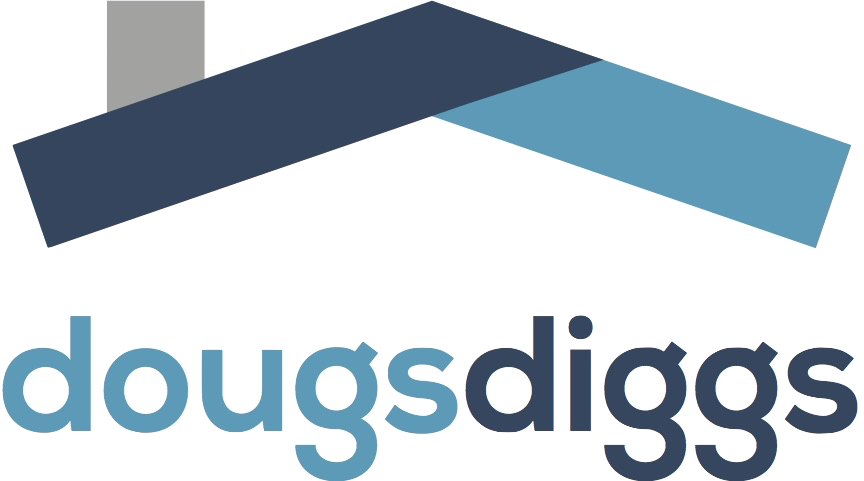 What's For Sale
see all the homes here (Always New Homes Each Week!)

Rancho Penasquitos Homes
Rancho Bernardo Homes
4S Ranch Homes
Poway Homes
Carmel Mtn/Sabre Springs Homes
Scripps Ranch Homes
Carmel Valley Homes
Encinitas Homes
Del Mar Homes
Coronado Homes
Carlsbad Homes
La Jolla Homes
Rancho Santa Fe Homes
Santaluz Homes
Escondido Homes
Tierrasanta Homes
San Marcos Homes
Vista Homes
Oceanside Homes