Is anyone Buying Homes Right NOW? Can I still Sell my Home during Covid-19?
---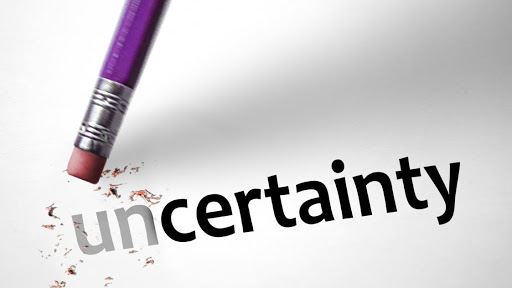 Yes, we sure have some uncertainty and volatility in our lives and markets right now!
But, what has it done to our local real estate market?
Many think it has Crashed, or it is a Crisis, or even stopped altogether.
Some think no one is going to buy a home right now and all the inventory of sellers must be sitting on the market and stacking up with huge price reductions to just find a buyer!
That is not the case. Actually, it is moving along just fine.
Take a look at the Rancho Penasquitos market snapshot comparing 2019 to 2020 for the same 30 day period.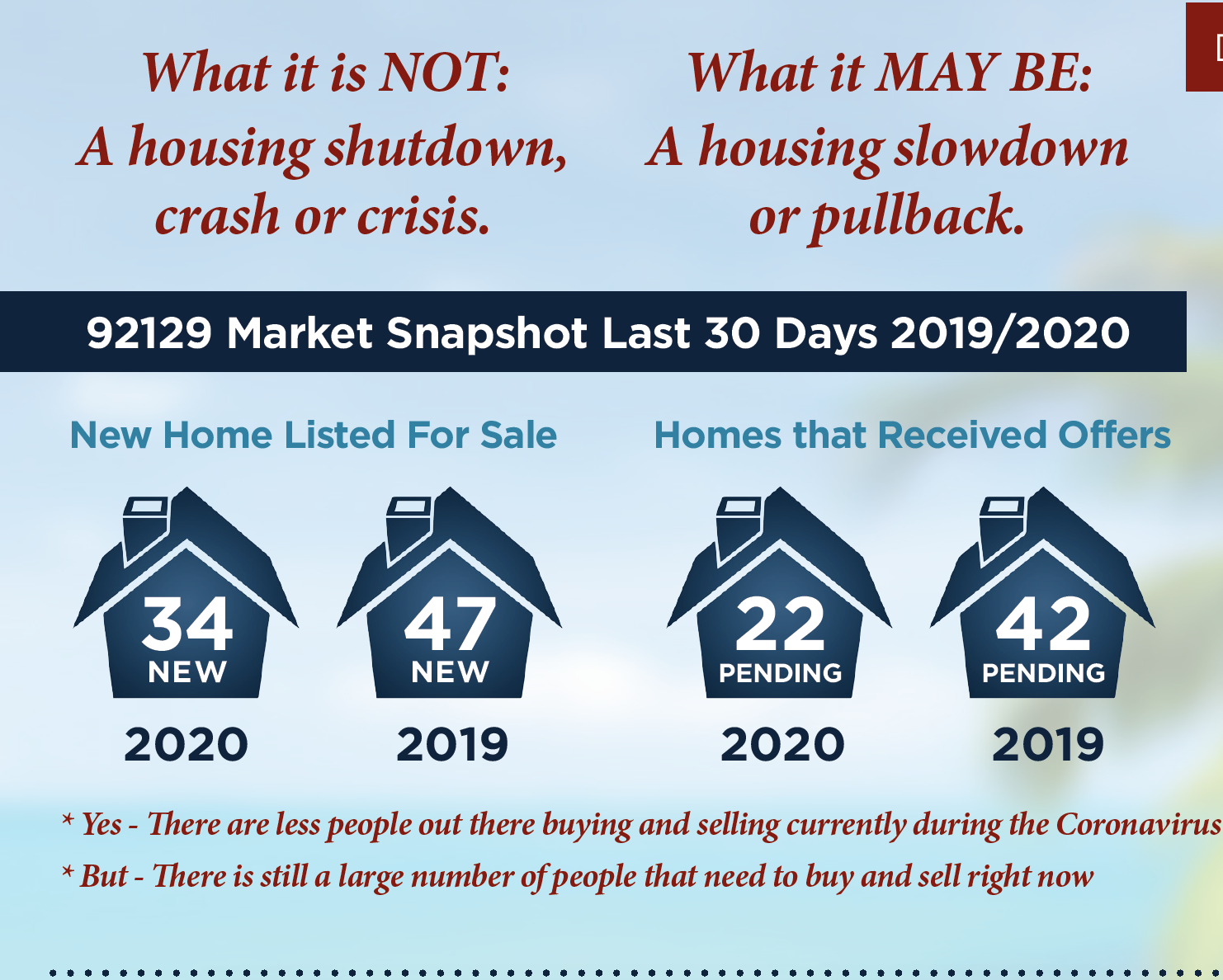 Bottom-line is new listing of homes are still coming to the market for sale, and many of those home are getting offers from happy buyers!
Here are the current market opportunities for you -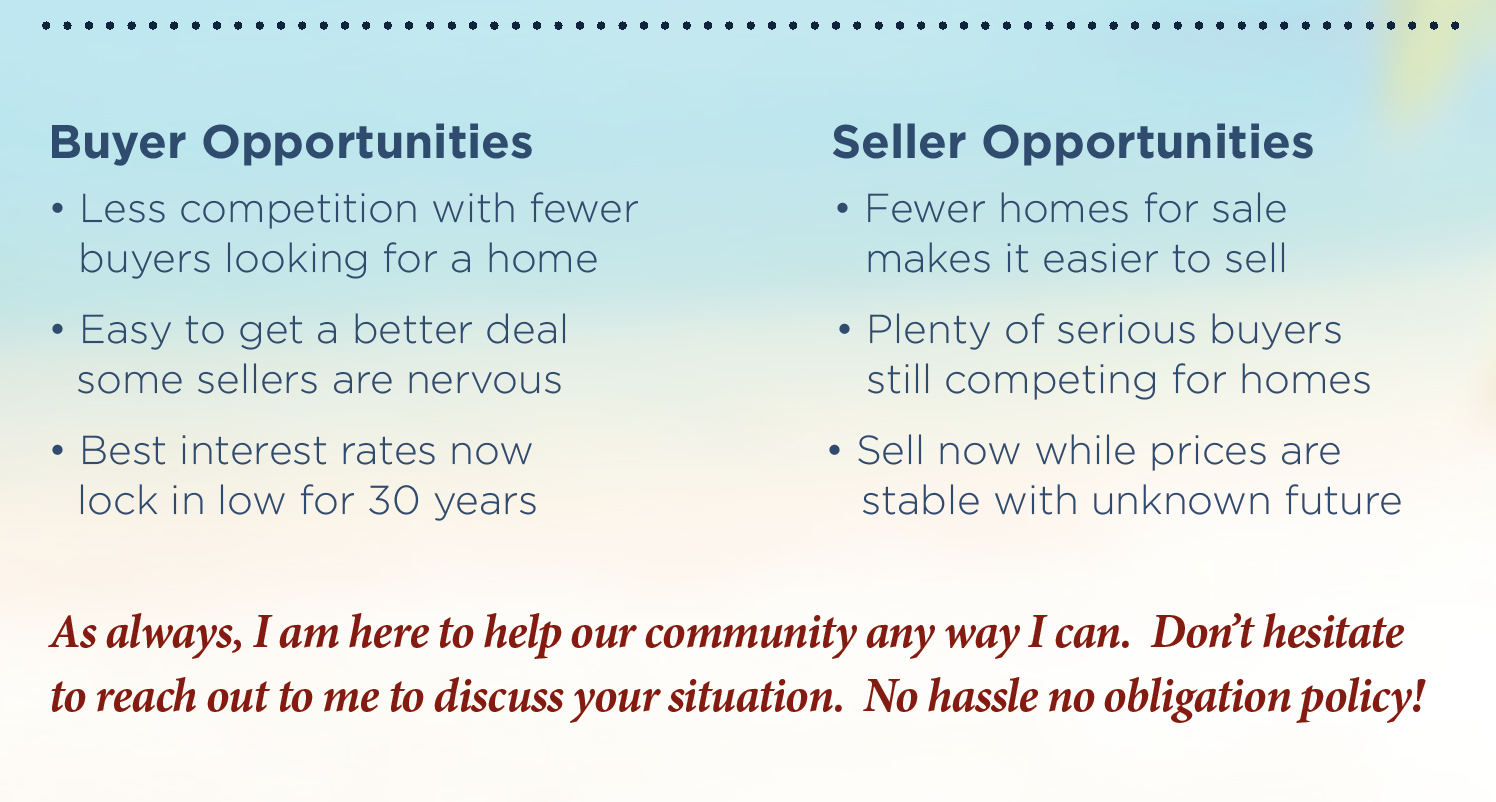 Here are the March 2020 homes sold in 92129!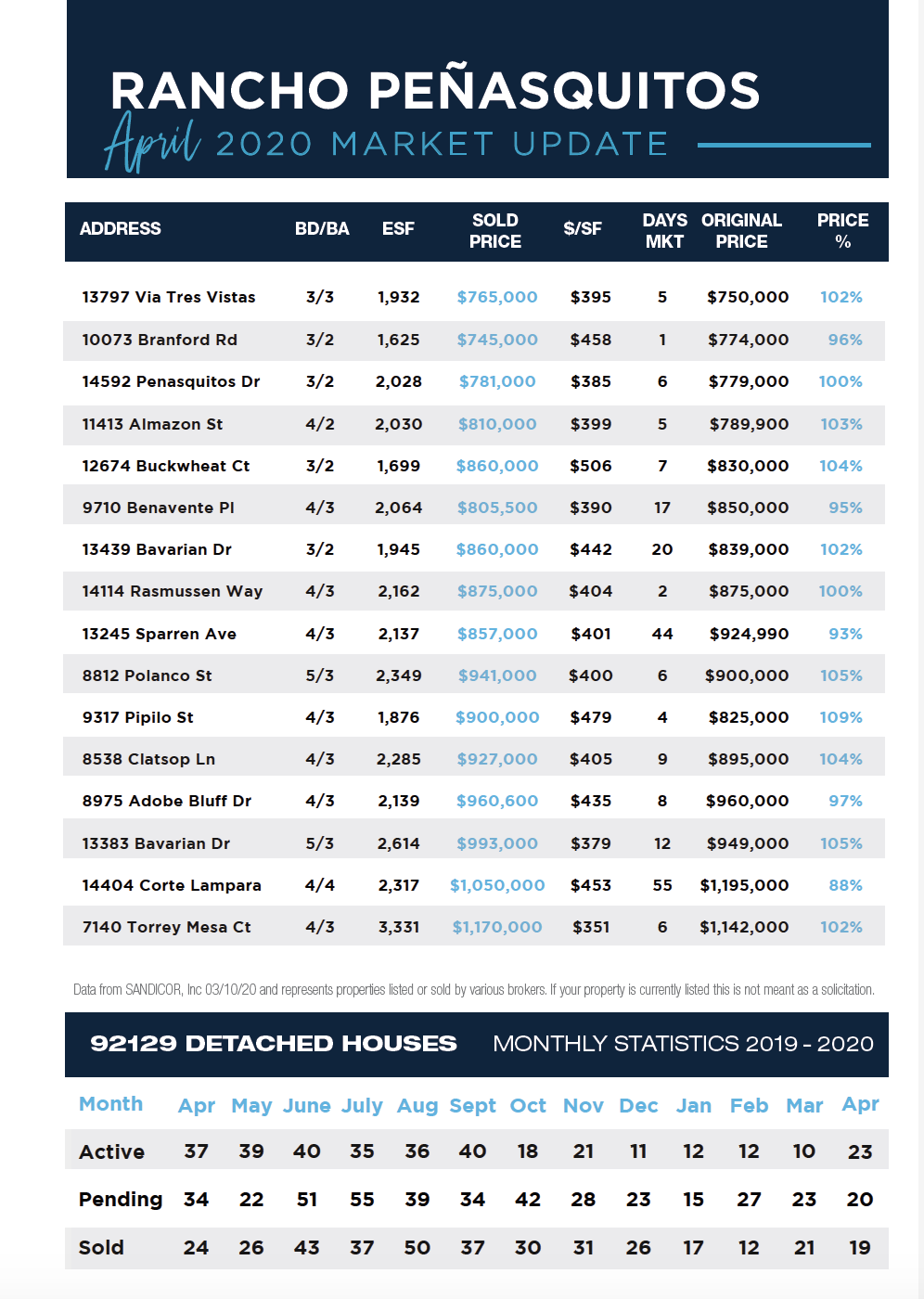 What in the world can I do for you today?

Doug Lechner
Keller Williams Realty
www.dougsdiggs.com
858-254-0437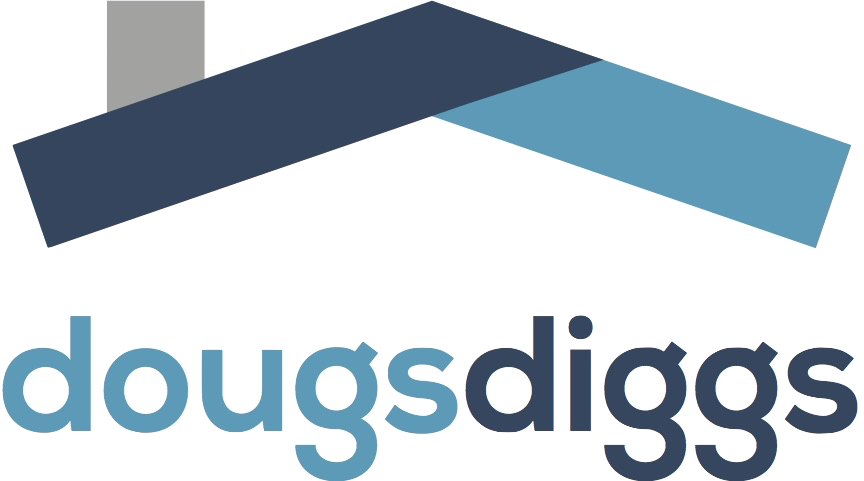 What's For Sale
see all the homes here (Always New Homes Each Week!)

Rancho Penasquitos Homes
Rancho Bernardo Homes
4S Ranch Homes
Poway Homes
Carmel Mtn/Sabre Springs Homes
Scripps Ranch Homes
Carmel Valley Homes
Encinitas Homes
Del Mar Homes
Coronado Homes
Carlsbad Homes
La Jolla Homes
Rancho Santa Fe Homes
Santaluz Homes
Escondido Homes
Tierrasanta Homes
San Marcos Homes
Vista Homes
Oceanside Homes